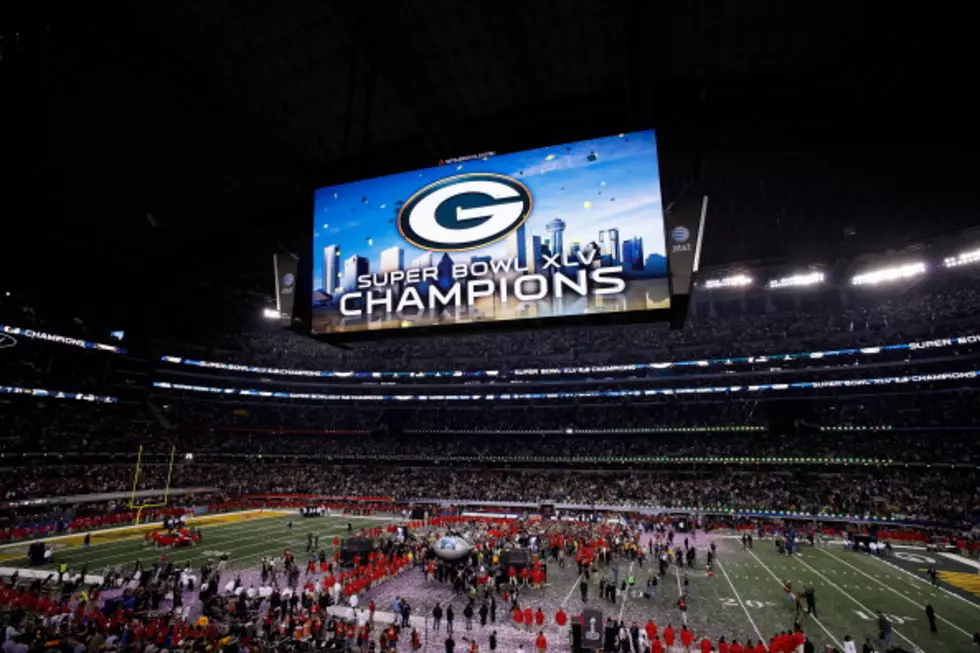 111 Million Watched Super Bowl
Joe Robbins, Getty Images
Super Bowl XLV set a record.  An estimated 111 million people watched the Green Bay Packers beat the Pittsburgh Steelers.  That tops the 106.5 million who watched the last years game between New Orleans and Indianapolis.  More after the jump.
In fact, the most-watched single play of the game was Steelers quarterback Ben Roethlisberger's final incomplete pass to Mike Wallace with about a minute to go, according to measurements by TiVo Inc., the digital video recorder maker. When that pass hit the ground, it clinched the game for Green Bay.
The Super Bowl in 2009 drew 98.7 million viewers, and the audience in 2008 was 97.5 million.  The last two years the Super bowl became the most watched program in the US.   The series finale of "M-A-S-H" had held the title of the most-watched TV show for 27 years. It is now No. 3.
The growth in the Super Bowl's audience illustrates why advertisers pay up to $3 million for a 30-second commercial during the game.
The final numbers for this year's Super Bowl capped a strong year for the  NFL'. As the 2010 regular season games were watched by a record 207.7 million unique viewers, according to research firm Nielsen.
For the first time, an NFL game was the most-watched show among all programs in each of the season's 17 weeks, and league games accounted for the 19 most-watched TV shows among all programing last fall as well as 28 of the top 30.
"The airing of Super Bowl XLV goes down as Fox's most-watched night of prime time ever, as well as Fox's highest-rated night ever among Adults 18-49. It's also the most-watched night on any network in at least 20 years," Fox said in a statement.
But this is the best stat of all,   The average Super Bowl viewer with a DVR either paused, rewound or fast-forwarded 145 times during the game, TiVo said.