Van Halen's New Single 'Tattoo' Released [VIDEO]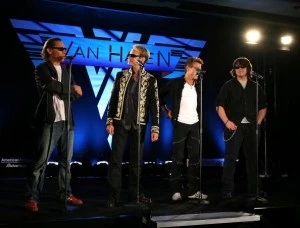 Even though the new album doesn't come out until Feb. 7, we've got a little taste for you! Van Halen has released the a video for their new single, "Tattoo."
Van Halen producer Ross Hogarth says in a new post on his website:
"Here they come 2012!"
"I can finally say that for the last 18 months on and off I have been working on the new record coming out for Van Halen. A Different Kind of Truth is being released Feb. 7 and it ROCKS!!!! You will not be disappointed. We made a rock record and it kicks ass. Trust me."
Van Halen – Tattoo from Van Halen on Vimeo.
So, what do you think of the new song??
Best of Classic Rock 96.1