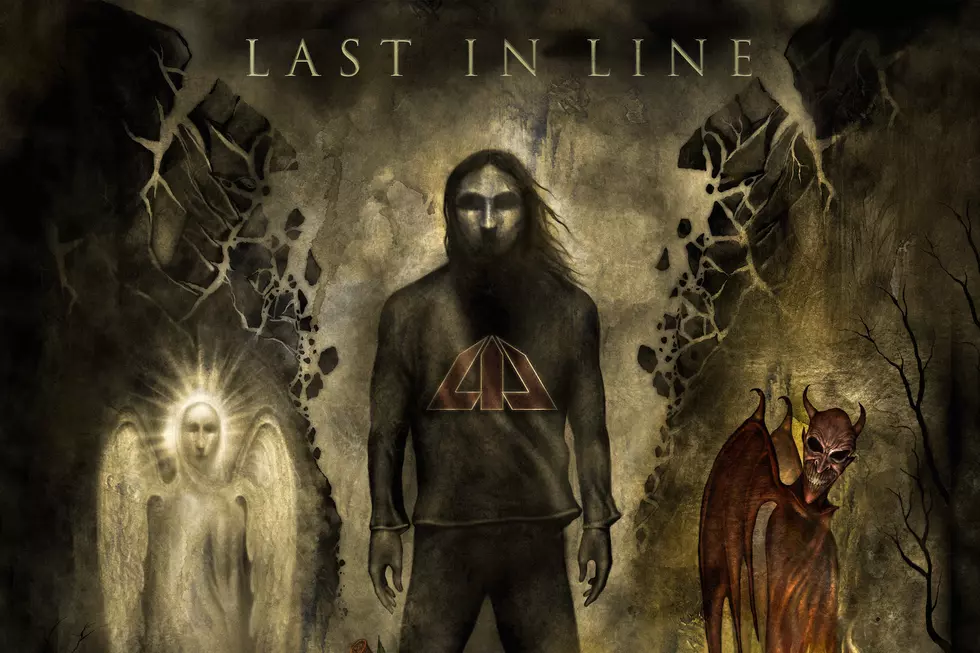 Last in Line Shares 'Ghost Town' Off Upcoming Album 'Jericho'
earMUSIC
Last in Line, the hard rock quartet featuring ex-Dio guitarist Vivian Campbell and drummer Vinny Appice, has released a new single titled "Ghost Town," the first offering from their upcoming album, Jericho.
The 12-track LP comes out on March 31 and is available for preorder now. You can see the full track listing and watch the "Ghost Town" music video below.
Campbell, Appice and original Dio bassist Jimmy Bain formed Last in Line in 2012, following the death of Ronnie James Dio in 2010, deriving their name from Dio's sophomore album. Bassist Phil Soussan (Ozzy Osbourne, Billy Idol) joined the fold in 2016 after Bain died, and former Lynch Mob singer Andrew Freeman fronts the band.
"With Last in Line, just as we did with Dio, we cut the basic tracks live," Campbell said in a new statement. "It's important for us to capture the energy of the syncopation of playing together in real-time – much like the energy of a live show. This record represents the best of both worlds: the spirit of an energetic band performance, and the more reflective and nuanced qualities of our individual performances, too."
Of the anthemic, midtempo "Ghost Town," Freeman added, "The song for me describes breaking a cycle from different perspectives. On a personal level, it could be family, career or life expectations, putting a person in an unwanted or unwelcome space. On a grander scale, it addresses government expectations. Nonsensical, unethical ideas and laws that become the norm, while turning a blind eye to larger problems."
Last in Line, 'Jericho' Track Listing
1. "Not Today Satan"
2. "Ghost Town"
3. "Bastard Son"
4. "Dark Days"
5. "Burning Bridges"
6. "Do The Work"
7. "Hurricane Orlagh"
8. "Walls Of Jericho"
9. "Story Of My Life"
10. "We Don't Run"
11. "Something Wicked"
12. "House Party At The End Of The World"
Dio Albums Ranked
Ronnie James Dio's discography is so extensive that you almost forget he recorded 10 albums with his own self-named band.