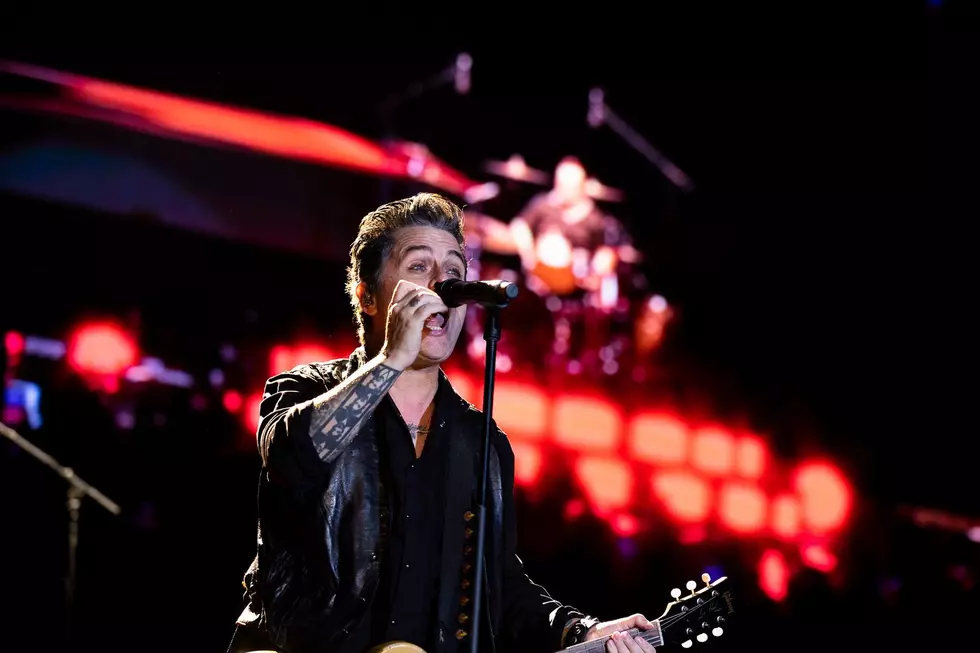 Hear Green Day's Late-'90s Demo of Elvis Costello's 'Alison'
Bryan Rolli, UCR
Green Day has unveiled a previously unreleased demo version of Elvis Costello's "Alison," which will appear on their upcoming Nimrod 25th-anniversary box set.
The pop-punk trailblazers adhere to the wistful, mellow feel of the original, employing only a clean guitar and Billie Joe Armstrong's plaintive vocals.
You can listen to the performance and see the Nimrod 25 track listing below.
The box set, which comes out on Jan. 27, will include the original album, one disc of previously unreleased demos and a live performance from Philadelphia's Electric Factory (now known as the Franklin Music Hall) that took place on Nov. 14, 1997, one month after Nimrod's release. The demo disc includes two unreleased Green Day songs, "You Irritate Me" and "Tre Polka."
Nimrod marked a turning point for Green Day, who had rocketed to stardom a few years earlier with their multiplatinum 1994 major-label debut Dookie. The 18-track Nimrod found the group incorporating elements of ska, surf rock and folk into its pop-punk blueprint. The album is best remembered for the acoustic ballad "Good Riddance (Time of Your Life)," which appeared in the penultimate Seinfeld episode and sold 5 million copies in the United States.
Green Day, 'Nimrod 25' Track Listing
Nimrod:
1. Nice Guys Finish Last
2. Hitchin' a Ride
3. The Grouch
4. Redundant
5. Scattered
6. All the Time
7. Worry Rock
8. Platypus (I Hate You)
9. Uptight
10. Last Ride In
11. Jinx
12. Haushinka
13. Walking Alone
14. Reject
15. Take Back
16. King for a Day
17. Good Riddance (Time of Your Life)
18. Prosthetic Head
Nimrod Demos:
1. Nice Guys Finish Last
2. Place Inside My Head
3. The Grouch
4. Walking Alone
5. Jinx
6. Alison
7. Espionage
8. You Irritate Me
9. Tre Polka
10. When It's Time
11. Desensitized
12. Chain Saw
13. Reject
14. Black Eyeliner
Live at the Electric Factory, Philadelphia
1. Going to Pasalacqua
2. Welcome to Paradise
3. Geek Stink Breath
4. Nice Guys Finish Last
5. Hitchin' a Ride
6. The Grouch
7. Chump
8. Longview
9. 2000 Light Years Away
10. Brainstew
11. Jaded
12. Knowledge
13. Basket Case
14. She
15. Fuck Off and Die
16. Paper Lanterns
17. Scattered
18. Prosthetic Head
19. When I Come Around
20. Good Riddance
Green Day Live in Austin, Oct. 21, 2022
Pop-punk stalwarts brought exhilarating greatest-hits romp to Austin's Circuit of the Americas.