Ozzy Makes Funeral Plans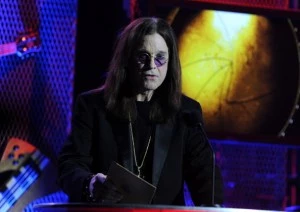 With the crazy life he's led, Ozzy Osbourne knows he is lucky to be alive. When his time comes, what does the Prince of Darkness want his funeral to be like? In his health column in England's Sunday Times magazine, the 62-year-old rocker explained he wants it to be "a celebration, not a mope-fest." He went on to say he doesn't want his funeral to be sad, rather "a time to say thanks." He welcomes pranks and any kind of music including "Justin Bieber, Susan Boyle and We Are the Diddymen."  More after the jump.
Back in 2007, Ozzy and his wife, Sharon, revealed they agreed to a suicide pact because she doesn't want to go through the pain her father did when he suffered from Alzheimer's.
Best of Classic Rock 96.1