Hotty vs. Hotty: Golf Wives Amy Mickelson vs. Ana Ivanovic [POLL]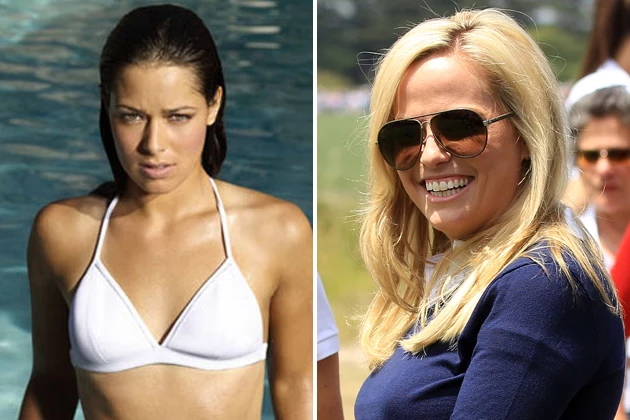 It is time again for wives to face off in hotty vs. hotty today. We have some beauties for you to choose from. Take a look and choose your favorite.Our first contestant today is Phil Mickelson's wife Amy Mickelson. If you like the natural, blonde, soft-looking females she might just twirl your baton. Amy has a normal background and helps run a youth and family foundation.
Our second wife is Adam Scott's wif, Ana Ivanovic. She has a tennis background and has won a few tournaments with 11 WTA Tour titles. She is a sweet brunette with a beautiful smile.
Choose now!
Best of Classic Rock 96.1